Our Organization
Founder and Managing Partner of The Elite Retirement Group is Charles M. Sarowitz, CPA/PFS. Mr. Sarowitz is also a co-founder of Sarowitz, Milito & Company, Certified Public Accountants, and has served as managing partner since 1983.

Mr. Sarowitz has more than thirty years of experience in comprehensive financial planning and retirement distribution strategies.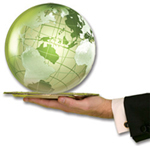 In 1998 he was licensed by the State of New York as a Personal Financial Specialist. He is a member of the American Institute of Certified Public Accountants and the Personal Financial Planning division, the New York State Society of Public Accountants (member of the Personal Financial Planning committee), the Financial Planning Association and an active member of Ed Slott's Master Elite IRA Advisor Group.

He also specializes in all aspects of taxation -- including tax planning and compliance. He was an Adjunct Lecturer on Federal Taxation at Kingsborough Community College for 10 years.